A vintage DIY 6802 microcomputer system built by the 'hp Micro Computer Club' in the 1980-ies.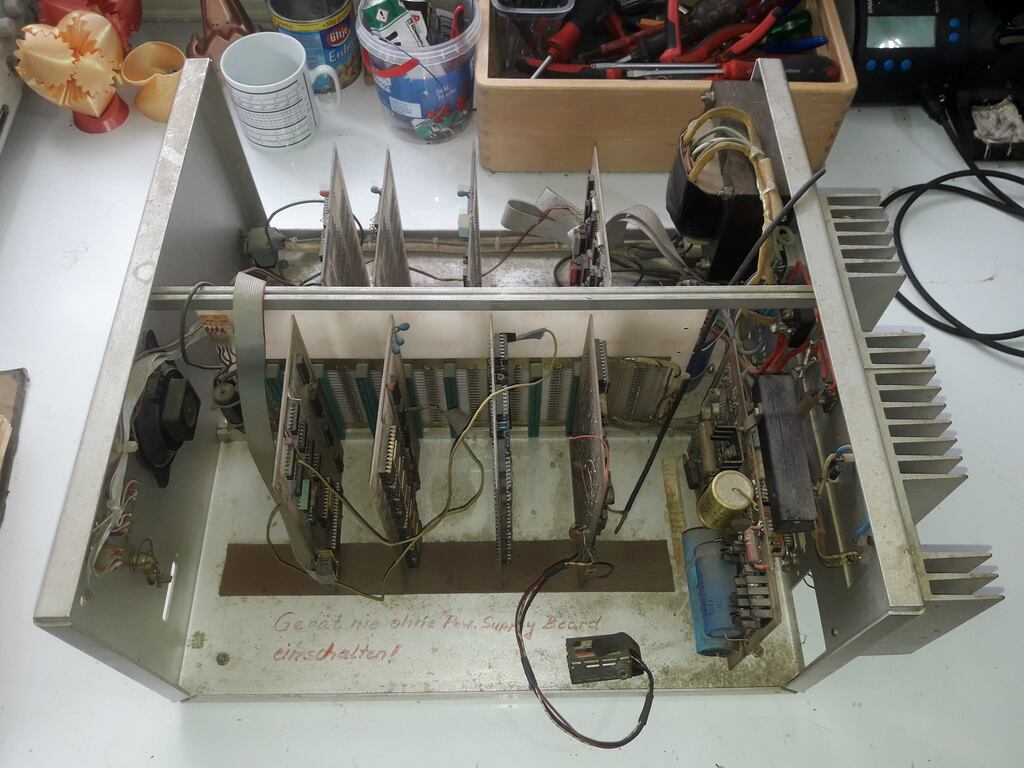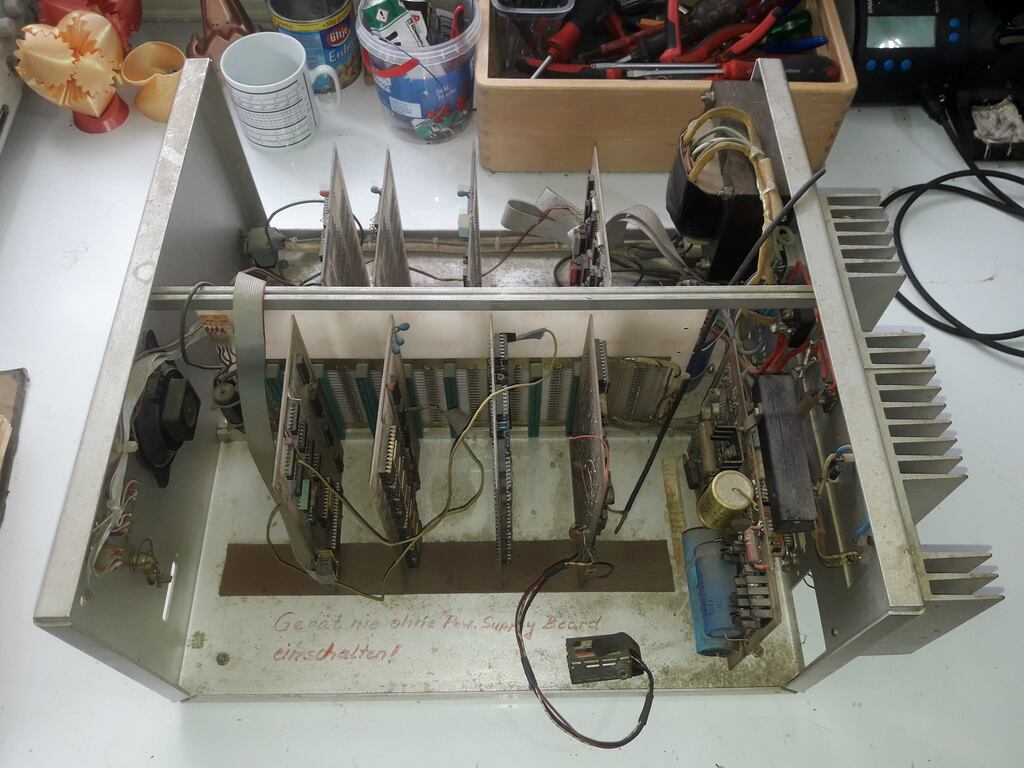 This was a gift from a friend. I got i running long time ago and until now it was collecting dust in the attic...
Maybe at some time i will get to revive it and get it running again. As a first step i looked what is there and took some photos.
Next step will be dedusting and cleaning it up ;-)
6802 computer club system, 1 MHz bus clock.
Boards from left to right:
CPU board
EProm board
RAM board
TV interface board
Power supply PCB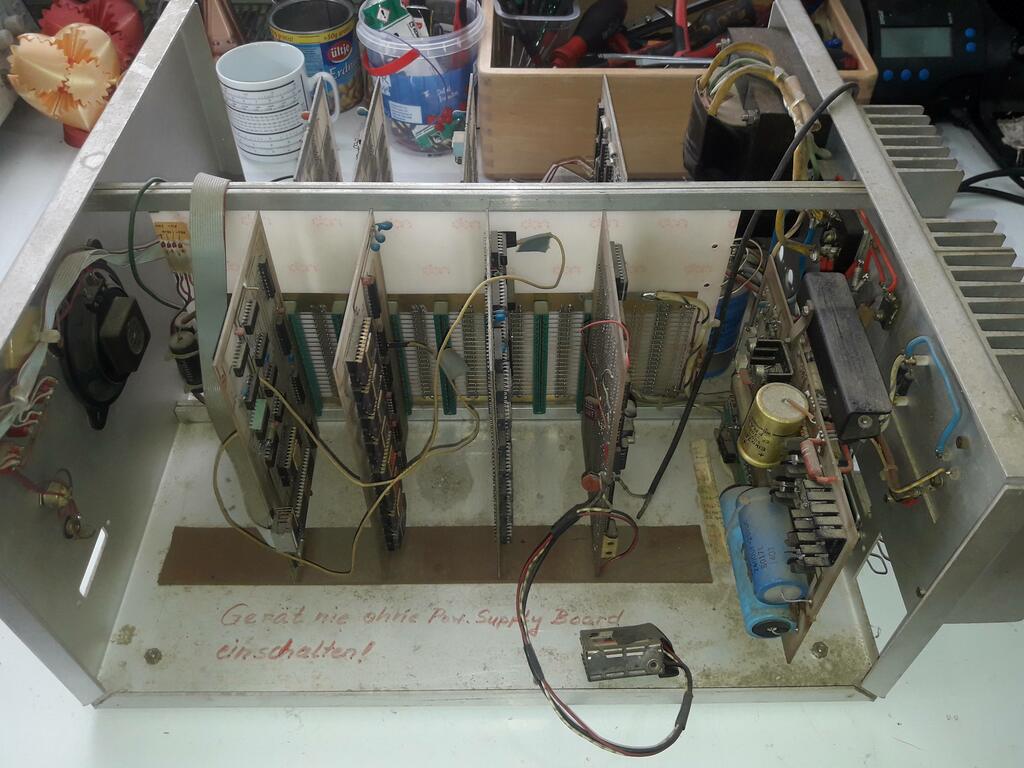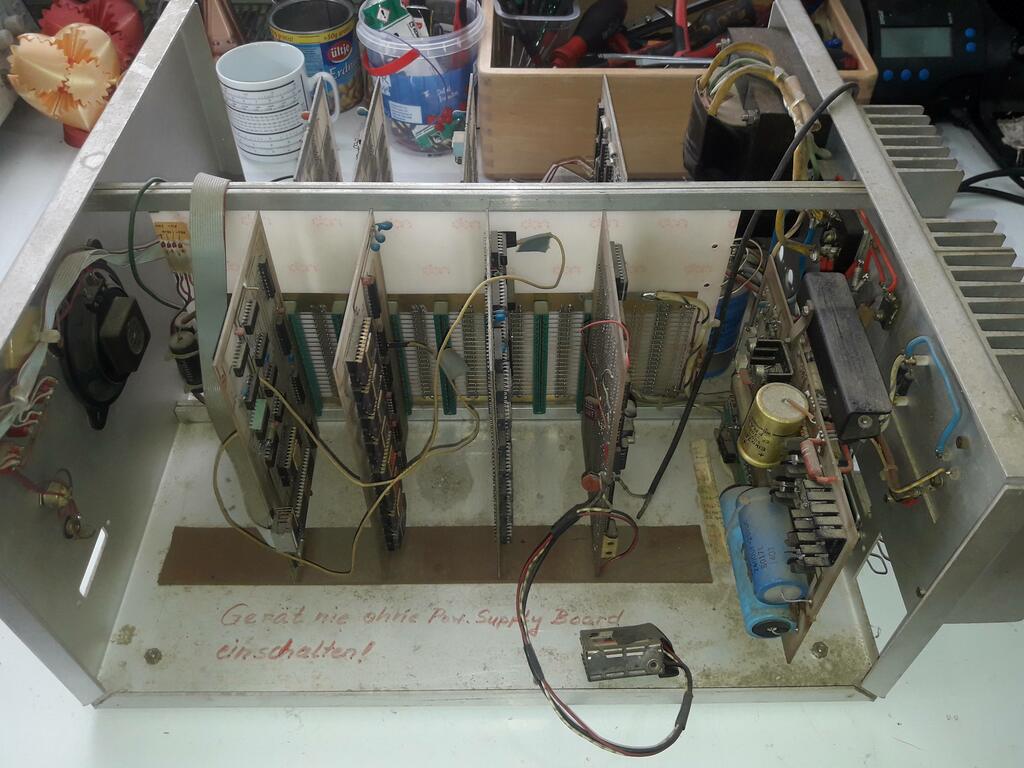 On the other side:
Power supply transformer and other power supply parts (big cap)
Keyboard interface board
Additional ram boards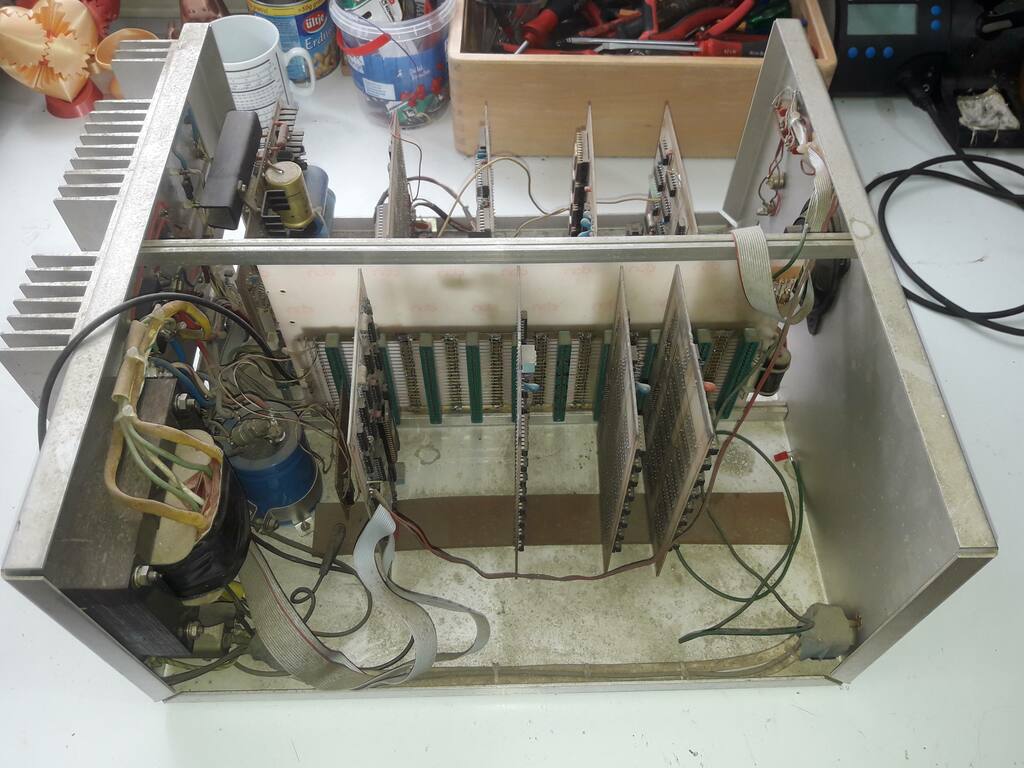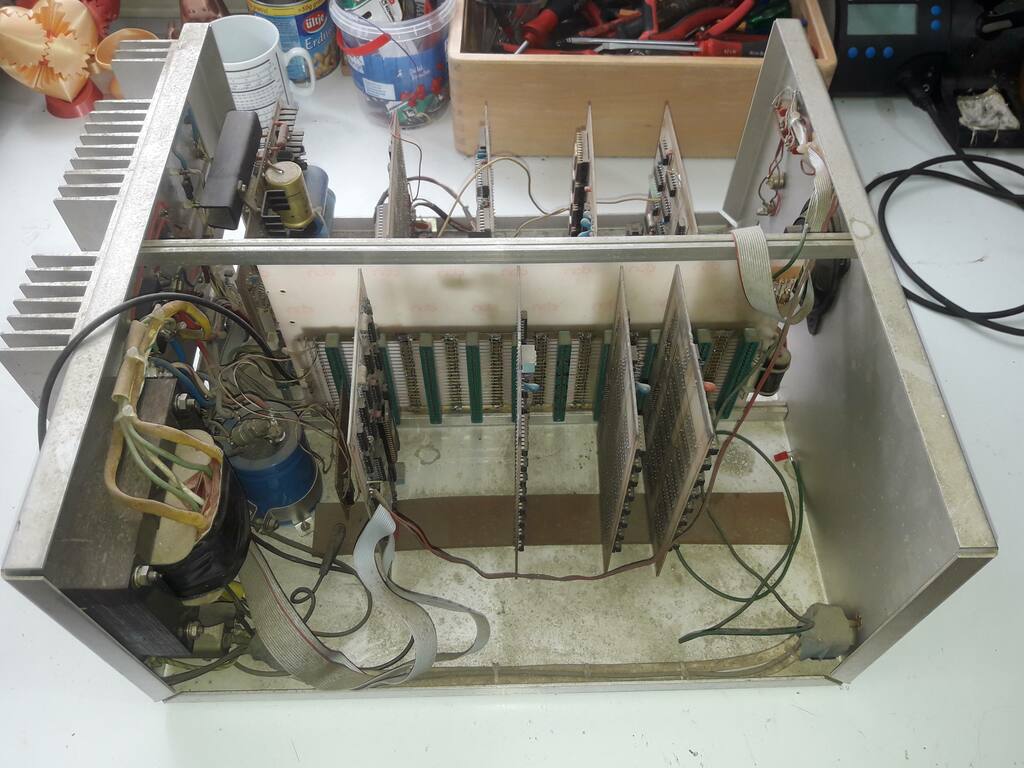 More Photos: